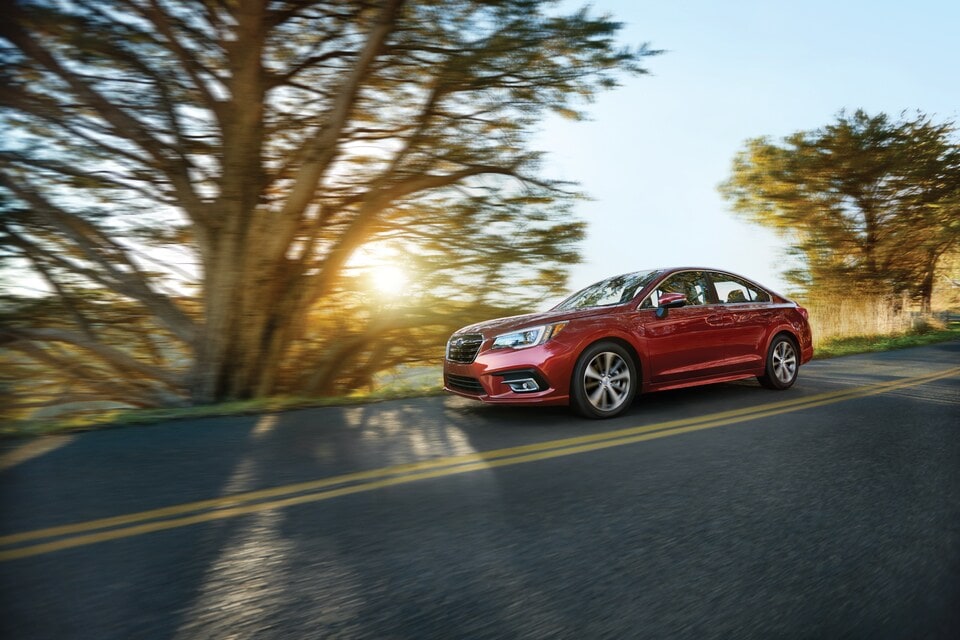 Drivers all across Washington are no strangers to inclement weather. Having a vehicle with all-wheel drive is an ideal choice.
A stand-out in its class, the Subaru Legacy is one of the only options for all-wheel drive. And when you consider the advanced technology in the symmetrical all-wheel drive system on each Subaru Legacy is intelligent and seamless. Another impressive feat of the Subaru all-wheel drive system is the fact that they achieve comparable fuel economy ratings to other sedans that use front-wheel drive.
All-wheel drive can help keep you and your loved one's safe on the roads of Issaquah, Sammamish and more thanks to all-wheel drive, tight handling, responsive steering and a technology packed interior. Not just for snowy and wet weather, the all-wheel drive on your new Subaru Legacy is advanced enough to keep you tight to the roads in rough conditions, hot summer days and anything in between.
By automatically distributing power between all four wheels, your Subaru can combat anything from hard braking, sharp cornering and fast accelerations.
Visit us today at Michael's Subaru of Bellevue to see why the Legacy is your intelligent choice for life in Mercer Island, WA. We are sure that you'll find the perfect vehicle for your needs, and our online inventory is open to browse day and night so you can discover your perfect match.