Ensure Your Car Runs All Winter with the Right Battery from Michael's Subaru of Bellevue
Is your car slow to start in the cold, winter mornings of Issaquah and Sammamish? Your old, worn-out battery might be to blame. It's easy to find out if you need a new battery with a few simple questions. Getting stuck with a dead battery in the dead of winter is something no one wants, so keep you and your loved ones safe this winter by checking or replacing your vehicles battery.
Does your car feel sluggish when starting, with a slow turn-over or sometimes even needing a few tries to get started? Or maybe your check engine light came on? These can all be indicators that your battery might need to be replaced. If you've had to jump-start your battery recently, it might be time to replace your battery. Freezing temperatures can lessen battery life, so it's important to keep your battery charged fully through the winter.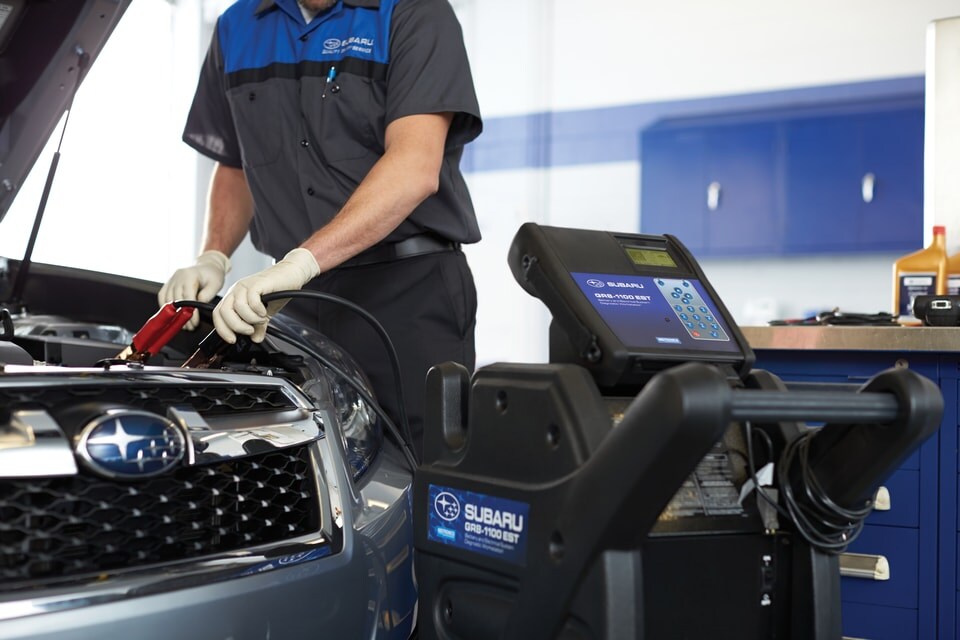 How to Choose a New Battery
There are countless options when it comes to your vehicles battery, but not all batteries are made the same. Our service specialists can help you find the right size, amperage and more for your vehicle and driving needs. Consider a battery with higher Cold-Cranking Amps (CCA) for increased starting power in colder weather. The higher the number you choose, the better it will start in freezing weather.
If you're unsure of what you might need, don't worry! Our service technicians have you covered. We can test your battery to ensure it's functioning to its highest potential. If you need a new battery, we can help you find the perfect one for your needs, and budget in Mercer Island, WA. Give us a call or stop in our conveniently located parts and service center in Bellevue today to ensure that you're covered all winter long.